Boat Models


Uses



Accessories



Information

Highest Quality Inflatable Boats Manufactured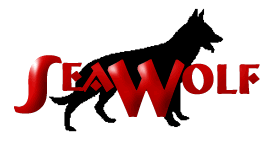 By SeaWolf Inflatable Products, LLC.
Manadatory racing protection for A.P.B.A. AND C.B.F

COST Call
Color Orange Required

HIGH PERFORMANCE INFLATABLE AND PLEASURE JACKET

Designed for:
-- Poker Runs -- River/Lake Racers --
-- Bass Fisherman -- Inflatable Boats Racing--

- This comfortable flotation jacket can be worn all day long during recreational boating activities.
- Made from 1000 Denier Cordura Nylon, the High Performance Jacket features a heavy-duty, locking slide front zipper, one inch close cell foam in the front chest area and collar, half inch close cell foam in the back, and as with all Lifeline Racing Jackets, left and right D-rings for easy kill switch shut-off.
- One inch nylon webbing is used for the centerbelt, leg straps and the adjustable side straps.
This jacket meets all APBA requirements.



CERTIFICATION, INSTRUCTION AND MAINTENANCE INSTRUCTIONS

1. Many associations including the A.P.B.A. and the C.B.F., require life jackets to be recertified by the manufacturer every two years. Check the label on your racing jacket for date of certification. Lifeline jackets may periodically require dry cleaning. This must be done at Lifeline. Jackets returned for dry cleaning will be inspected at no charge. You will be notified of any necessary repairs, and their estimated costs. Please furnish a return shipping address and phone number when sending in a racing jacket for service.

2. All Lifeline products should be stored and/or transported in suitable cases or containers in order to prevent damage such as punctures, tears and rips or deterioration due to climatic conditions such as moisture, mildew, etc.

3. Prior to each use of a Lifeline product, inspect the product thoroughly. Never use a Lifeline product which has been damaged. Contact Lifeline immediately to ascertain if the product can be repiared. If it cannot be repaired do not use the product.

4. Do not attempt to repair the product yourself. Do not make any modifications or alterations to Lifeline products. Always return your Lifeline product to Lifeline for any modifications, alterations or repairs.

5. Completion of certified jacket vary from 2-4 weeks. A "Rush Charge" will be applied to orders that require a 5-day or less turn around time.

Pants & Sleeves
Color Orange Required

CUT RESISTANT KEVLAR SLEEVES AND PANTS
These quality outboard racing necessities are made of 100 percent Kevlar and 1000 Denier Cordura Nylon.
- The jacket has one layer of Kevlar in the vest portion, and two layers in the sleeves for extra protection.
- Jackets include a 12" front zipper, a finished neckline and comfortable fit knit cuffs.
- The pants, made of one layer of Kevlar and Cordura, have Lifeline's exclusive adjustable suspenders, front fly zipper with an overlap snap closure, elastic back waistband for a comfortable fit and 10" zippers at the ankles for easy on and off.
- Lifeline uses YKK heavy-duty all nylon locking zippers to prevent rusting.

Cut Resistant Sleeves: #270

Cut Resistant Pants: #275

Cut Resistant Kevlar Pants with adjustable suspenders.




Full Face Open face
Color Orange Required.

BELL HELMETS

Lifeline Is the Exclusive Marine Distributor for Bell Helmets

RACE STAR III
- For the boat racer who prefers a full face helmet design.
- The Race Star III features a lightweight Thermoflex shell, large eye port with multi-position Kam-lok shield pivot system, adjustable forehead vents and mouth piece vents for greater air flow and a durable, stain-resistant liner for a comfortable fit.
- Date of manufacture is on the chin strap D-ring.
- Available colors: International orange, black and white. Race Star III: #400

MAG 4
- For maximum ventilation, the open face model is what boat racers want.
- The Mag 4 features a lightweight Thermoflex shell, adjustable
visor/sunscreen and a new fire resistant, high-performance dark fabric liner designed to extend the life of the helmet's inner-shell.
- Date of manufacture is on the chin strap D-ring.
- Available colors: International orange, black and white. Mag 4: #405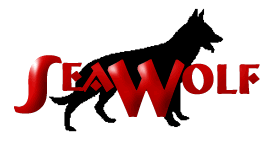 By SeaWolf Inflatable Products, Inc.